The continuing history of
making sitting comfortable.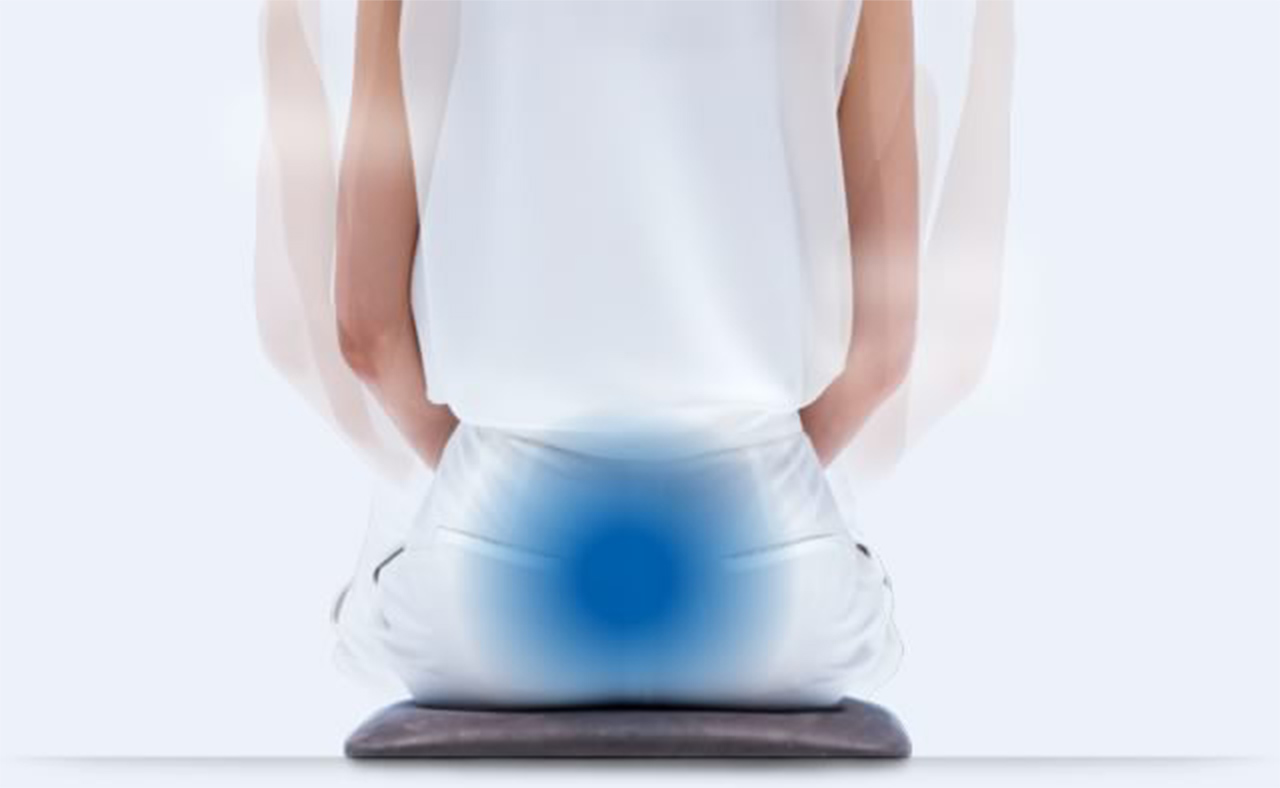 If one-third of a person's life is spent sleeping, then how about the remaining two-thirds?
Some people spend more time sitting than sleeping.
If we can make that time more pleasant, then life should be more fulfilling.
With this in mind, we have devoted ourselves to improving everyone's sitting experience.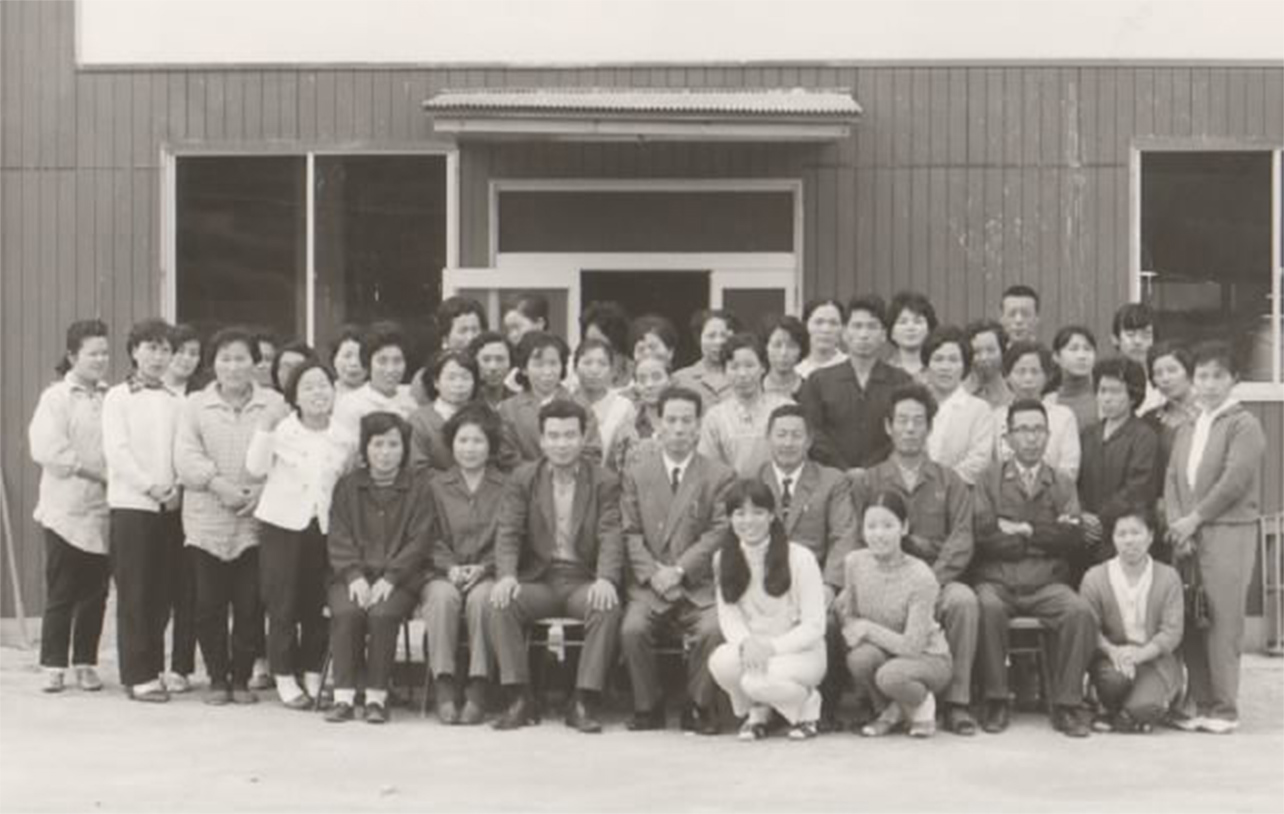 Kaji's history began in 1969 as a shoe manufacturer subcontracted by a major shoe manufacturing company.
We developed a variety of new businesses and materials, and in 1995 we succeeded in developing EXGEL, a miracle material that possesses both solid and liquid properties.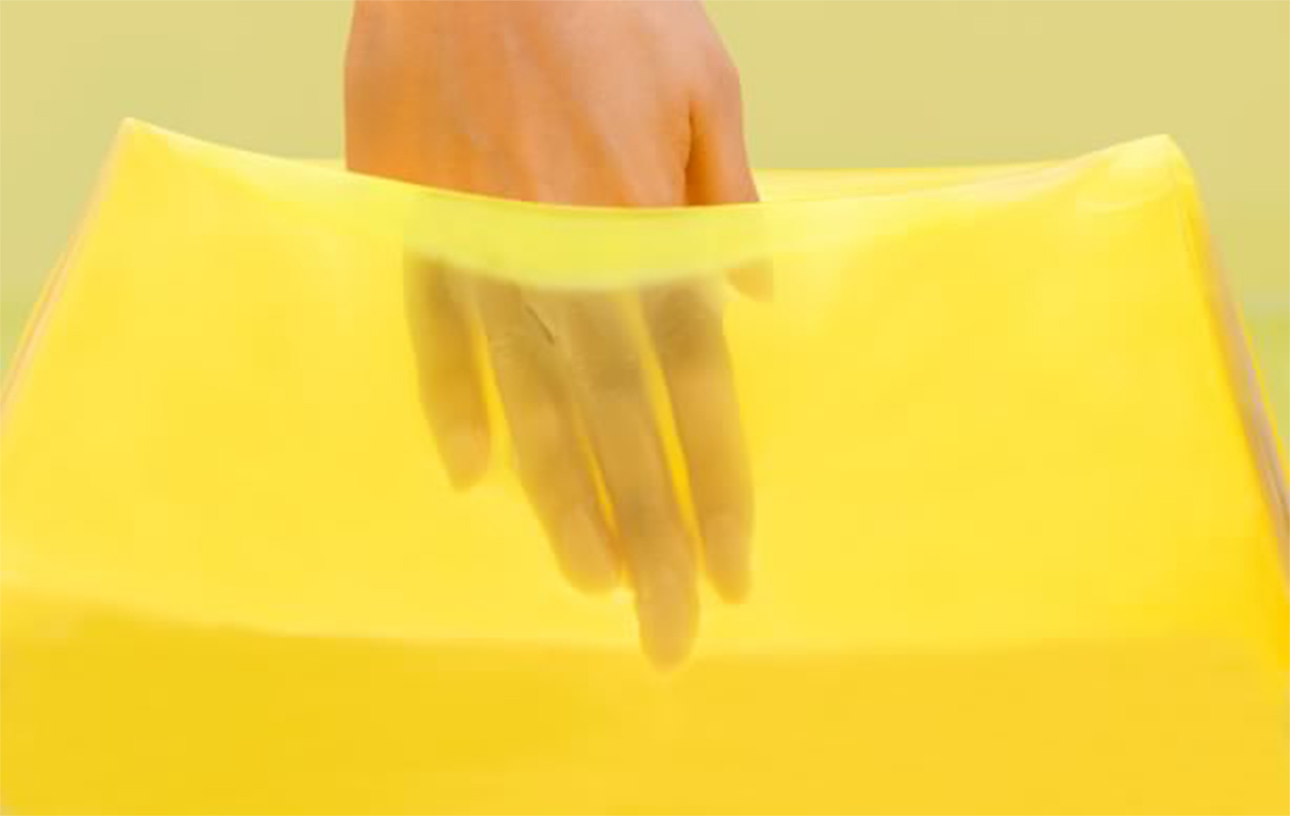 Birth of EXGEL, Kaji's proprietary material
We first worked on developing a cushion for medical and caregiving purposes, one that offers the same softness, stability, and durability of the skin.

Our belief was that we needed to make a product that would make people who spend most of their day in a wheelchair happy.
The three problems associated with sitting
Impact, Pressure, and Shifting.
Sitting comfortably for a long period of time can only be done if all of these three problems inherent in sitting are solved.
And EXGEL makes this possible.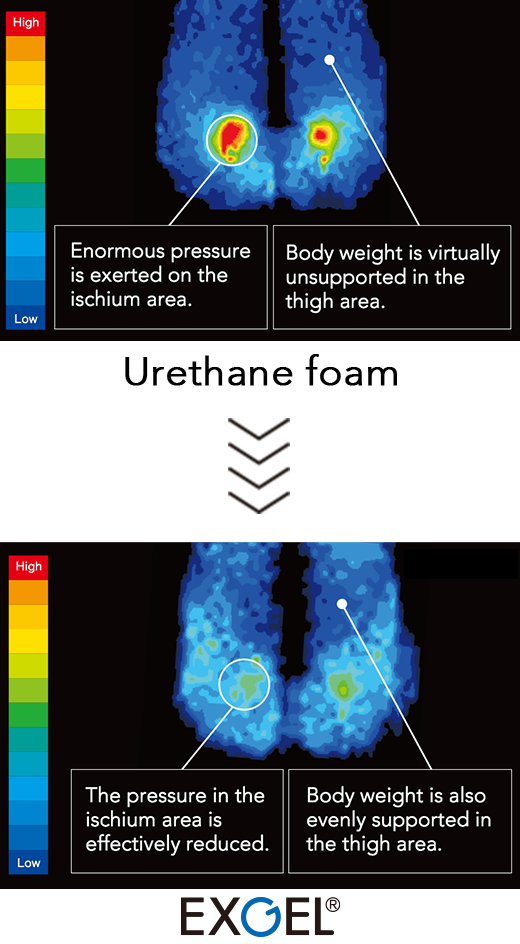 Owl cushions that bring good luck
The unique owl design came from our desire to provide a cushion with superior functionality for caregiving while being easy for users to like. Owls are a symbol of good luck in Japan, which is one of the reasons the cushion instantly took off in the market.
As a result, EXGEL has now gained a foothold in medical and caregiving settings.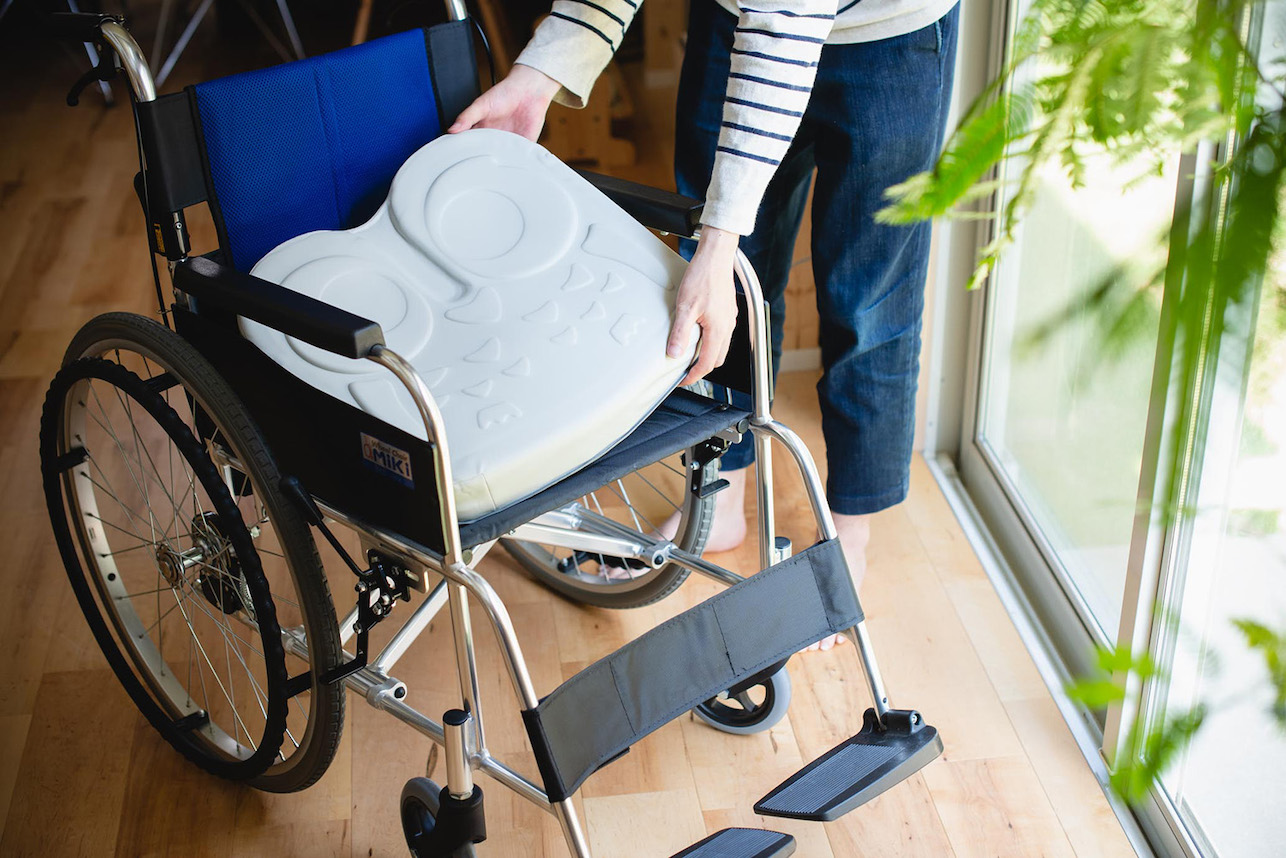 Made in Japan by skilled craftsmen
Despite this being an age of mass production, truly beloved products cannot be created through simple assembly-line operations.
When developing cushions, we first thoroughly think of a product design that greatly considers the user's lifestyle.
Next, from countless materials we choose the optimal material that could provide the optimal shape for the product.
Each and every cushion is handmade with a high-precision finish by skilled craftsmen.
And each and every product made at our company's ISO 9001-certified factory in Japan is inspected by hand and carefully packaged.
Even today, our Owl Cushions are produced by going through the hands of many craftsmen.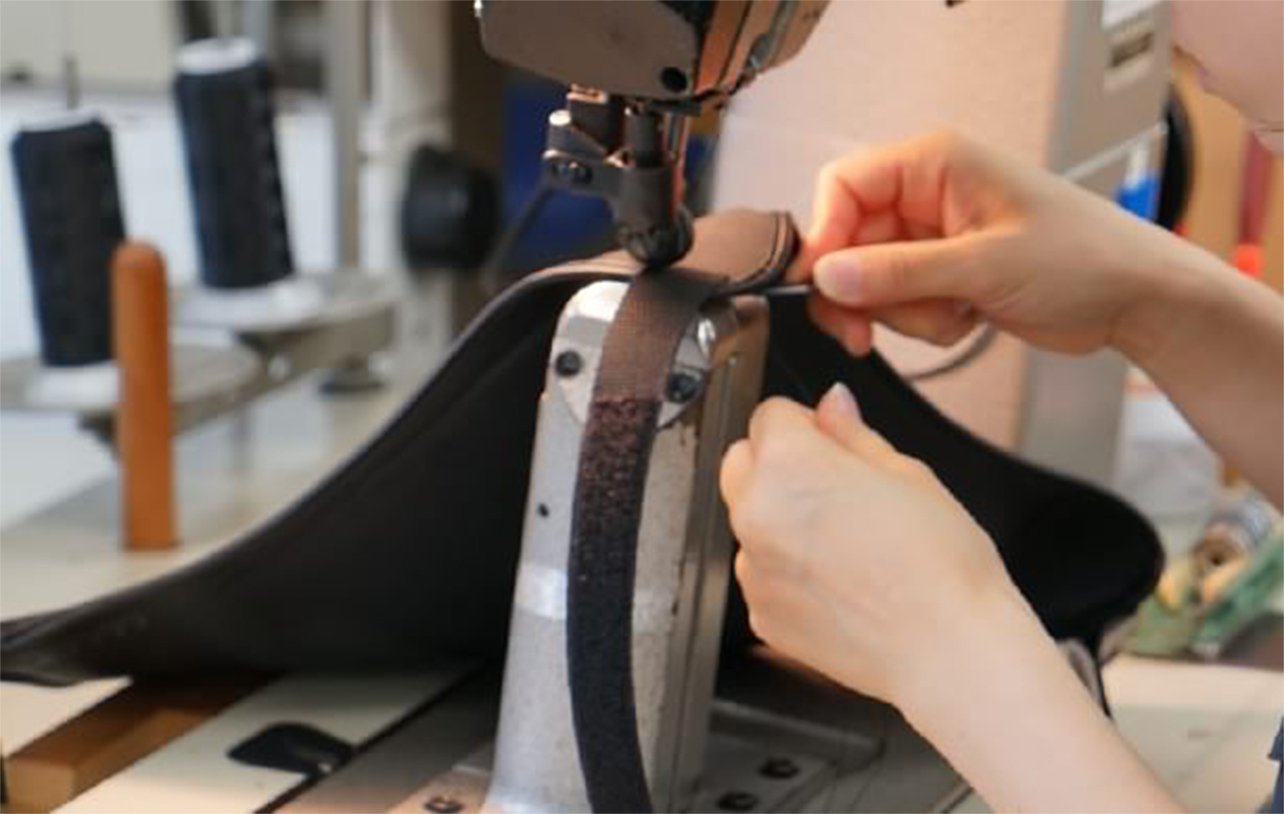 Kaji is not what you would call
an inefficient company.
Our products are made with the know-how we have accumulated in the rehabilitation field and our meticulousness when it comes to the sitting experience.
They pass through numerous inspection processes before they are finally released.

Even products that we think have been suitably crafted through numerous tests and inspections will still occasionally go through dozens of more tests and inspections until we give the final approval.
To ensure comfort, our products undergo evaluation through data measurements and are strictly checked by our highly experienced seating artisans who evaluate cushions for both their look and feel.
This process tends to be inefficient, but the result is a finished product with a level of functionality and creativity that cannot be found anywhere else.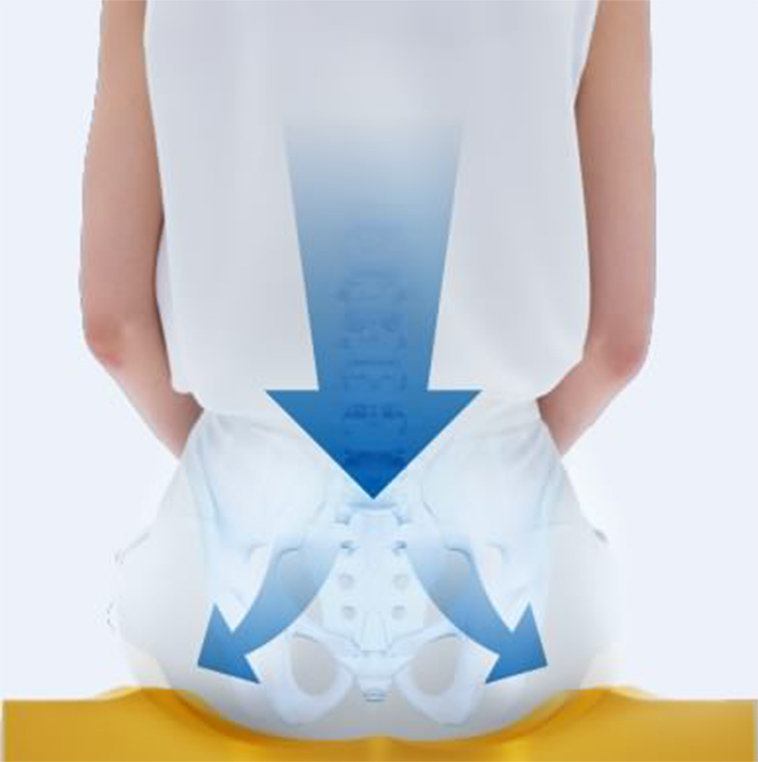 Becoming a company that can provide
a comfortable sitting experience.
They say that ever since we first started walking on two feet, it has become inevitable for us humans to endure the pain and hardships associated with sitting.
Although many people have reported relief of such conditions through the use of our products, we still want to reach out to even more people.
We hope to continue to provide solutions to people's sitting problems by developing superior products, disseminating information on relieving pain and hardships when sitting, and expanding the scope of our activities overseas.