TABI・ZABU L
A comfortable sitting experiencebrought by EXGEL wherever you go
For use on trains, planes, and long trips. A compact, foldable cushion.
This cushion is for those who suffer from lower back or buttocks pain when sitting in a vehicle for extended periods. Tabi-Zabu L is designed to perfectly fit train and plane seats. It's light at only 300g and can be folded in two or four. When folded in four, it's small enough to fit in a bag. The EXGEL positioned in the ischium area absorbs the vibration and impact from the vehicle while moving with the body as it shifts, resulting in reduced load and a comfortable sitting experience during long trips. It's perfect not only for use in a vehicle, but also for hard outdoor benches and stadium, theater, or movie seats.

For use during your trip or anywhere outdoors.
On car seats.
It's thin and will not get in the way of driving. It can also be used on the passenger seat or back seat.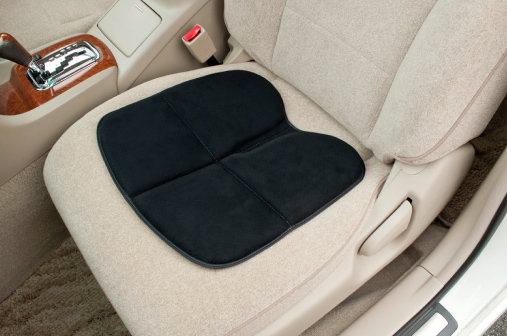 On outdoor benches or seats.
It makes sitting on hard, cold benches and chairs comfortable.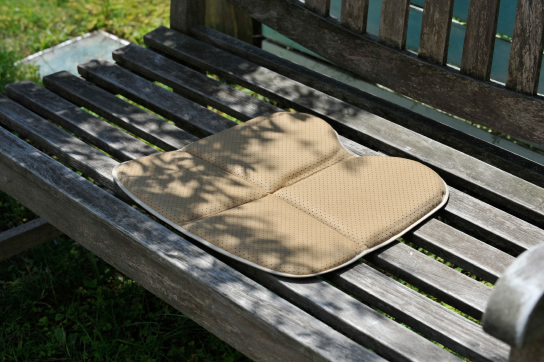 SPECIFICATION
Material

Body

Top/Sides:Synthetic leather(Lamous®)
Filling:EXGEL (synthetic rubber), Polyurethane foam
Bottom:Syntetic leather
*Product specifications, design, and other details shown on this website may change without prior notice.
*Product size and weight may vary.
Comfortable cushions for daily life